I_TEM prepares pilot course at Münster meeting
Posted on |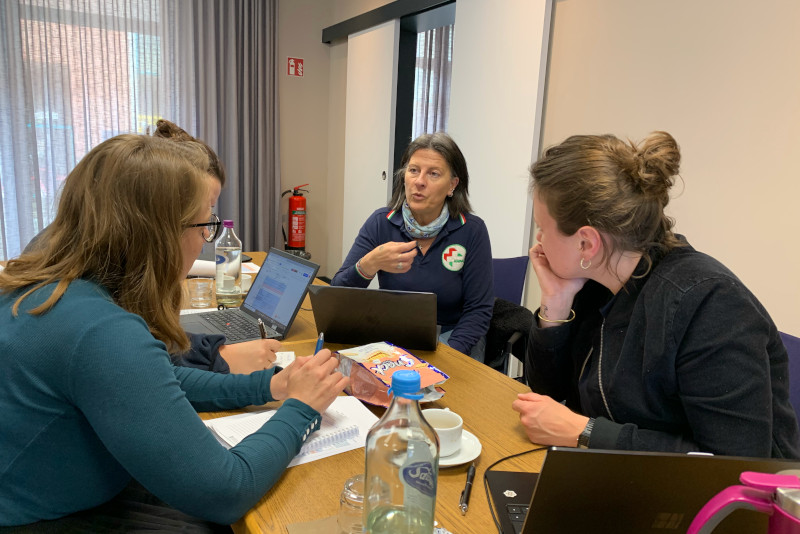 From 28 April to 1 May, educators from the I_TEM project partners came together to prepare the upcoming first pilot training of the project. The group met in Münster, Germany, hosted by project partner ASB.
The meeting was originally planned for the winter of 21/22, but had to be postponed due to the rising Covid-19 infections at the time.
After the previous meeting in Vienna, the partner organizations had been assigned the responsibility for different topics of the planned curriculum. In Münster, they presented and discussed relevant teaching materials for the first pilot training which will cover two of the special focuses of the project – namely children and multicultural issues. The collected materials and contents were then aligned into a timetable ready to be used at the training.
The pilot training will take place in September 2022 in Italy. In the meantime, trainers will keep preparing their educational units bilaterally.