Project result / Training concept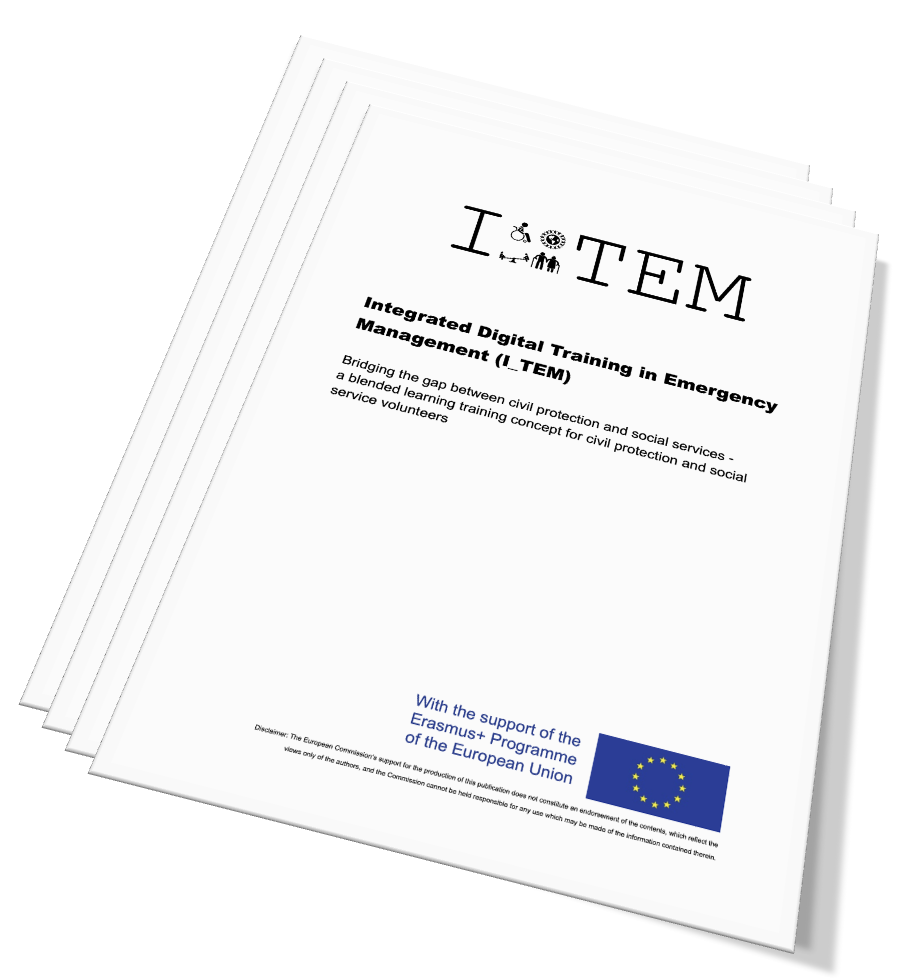 The I_TEM project developed, tested and document a joint training of civil protection and social service volunteers. The aim was a training that helps to keep up essential social services and support structures, that certain target groups rely on during their everyday life, in case of large-scale emergencies, such as in an emergency temporary shelter situation. The four target groups were: children, elderly people, people with disabilities and people with different cultural backgrounds/multicultural groups.
The training concept is available for download here. It is made available under the Creative Commons License CC-BY-SA 4.0. Translations are available here: (DE, HR, IT, LT MK, SK).
An essential annex of the concept is the accompanying online catalogue of materials and web resources that is available here.