Meeting in Slovakia: I_TEM project prepares second pilot training
Posted on |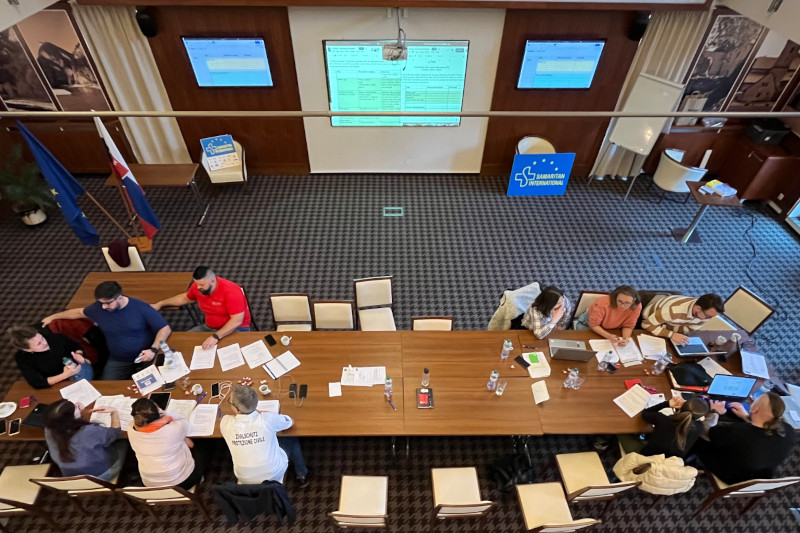 The project group of the I_TEM project met in Slovakia from 2-4 December. On the agenda was a review of what had been learned from the previous pilot training in Rome as well as the drafting of a curriculum for the second training of the project, set to take place in April 2023 in South Tyrol.
With the feedback from the first training in mind, the project group worked on a better split between knowledge that will be conveyed digitally, interactive on-site classroom and group-work segments as well as "experience" exercises, which are practical lessons that convey a personal understanding of the needs of the special target groups of the project beyond what knowledge transfer can offer.
I_TEM follows in the footsteps of the previous SAMETS project but updates its content and incorporates digital elements into the volunteer training – the result will be a blended learning course for social services in emergency situations, such emergency temporary shelters. The target groups of people for the social services in question are children, people from different cultural backgrounds, people with disabilities and elderly people. In the first pilot training, the focus was on the two former target groups and how their typical social services can be continued in an emergency context. The upcoming pilot training will take the latter two target groups into consideration.