I_TEM reaches out: multiplier event in Slovakia
Posted on |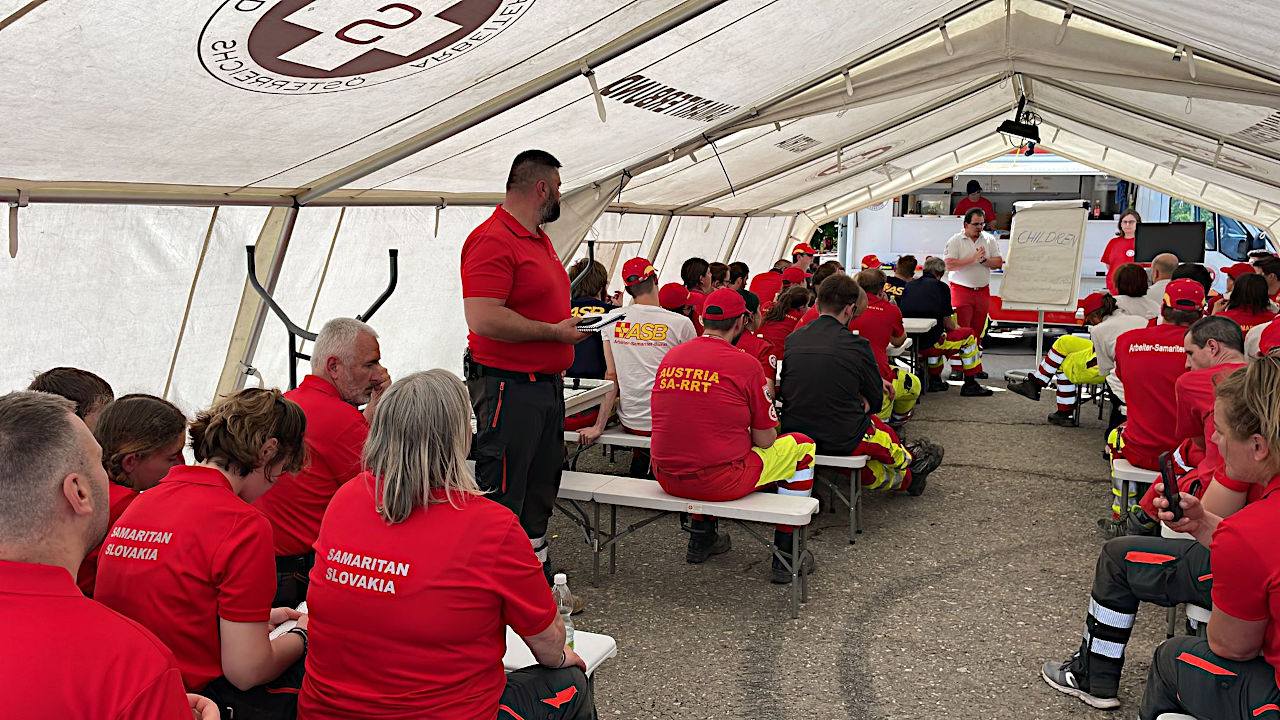 On Saturday, 20 May 2023, a multiplier event took place in Lučenec, Slovakia, on the sidelines of a large-scale field exercise of Austrian, Slovak and German civil protection personnel and volunteers.
Hosted by local association ASSR in close collaboration with ASB Austria, staffers and volunteers who had previously taken part in the pilot trainings presented the preliminary project results and their individual take-aways from the trainings. In the audience were rescue personnel and civil protection staffers and volunteers from the three countries taking part in the exercise, thus an important target group with high multiplier potential for the results of the project.
The presentations were complemented by a poster exhibition with impressions from the trainings, to give everyone present a better idea what the project was about. Especially taking the federal structure of many rescue and civil protection organizations in mind, particularly in Austria and Germany, the event was a good opportunity to reach a wide audience at the basis of volunteering and volunteer training that would usually not always learn about activities that national umbrella associations in their field conduct.
The I_TEM consortium is currently working on the draft of the final project documents, planned to be released together with the final event at the end of July.